BÖLLER UND BROT:  63 DAUMENKINOS / FLIPBOOKS
↓ Fotos | E
Ob Gilbert und George, Christo oder Tacita Dean, zahlreiche Künstlerinnen und Künstler haben mit der Form des Daumenkinos experimentiert. Auch die vielfach ausgezeichneten Filmemacherinnen (Grimmepreis 2012) Sigrun Köhler und Wiltrud Baier, besser bekannt als »Böller und Brot«, widmen sich seit 2006 diesem verblüffend einfachen wie genialen Medium.
Alle 63 Folgen ihrer ZOOMS-Serie dürfen von den Besucherinnen und Besuchern in der Ausstellung von Hand geflippt und im Detail studiert werden. Darunter »GRUSS AUS DER KÜCHE«, Huntly, Schottland, 2006 und »WILDE TIERE BÄRENSEE«, Stuttgart, Deutschland, 2006.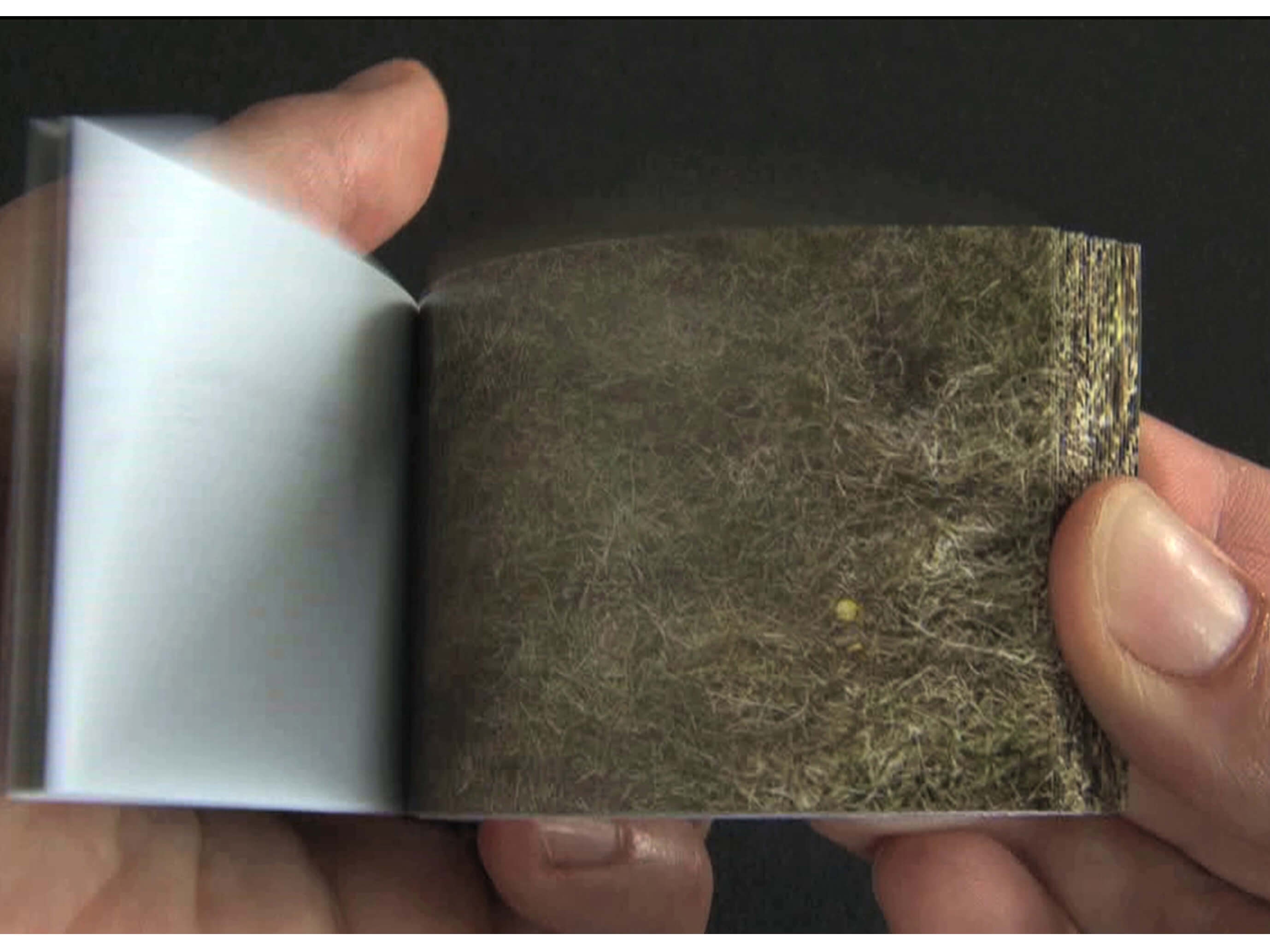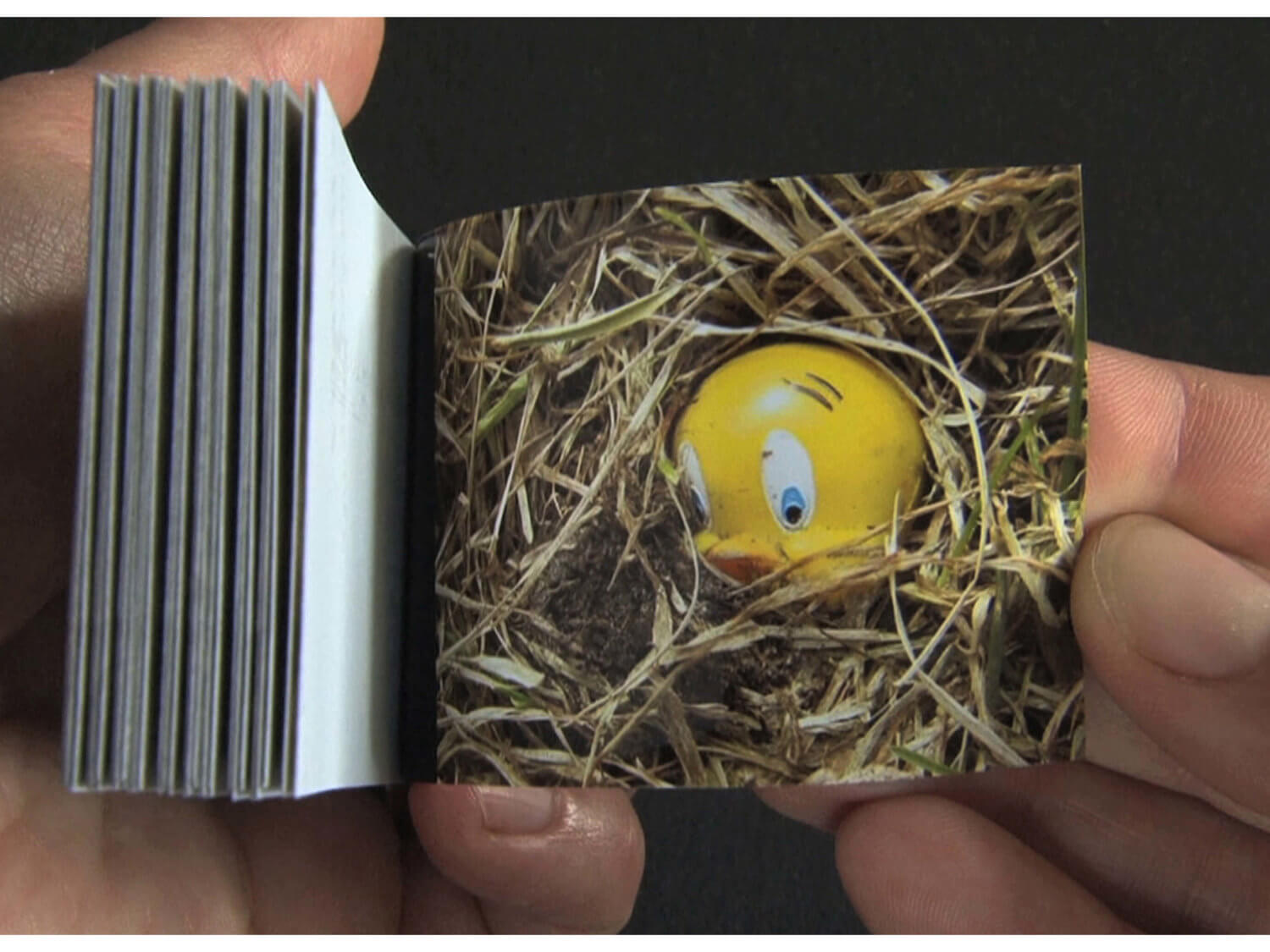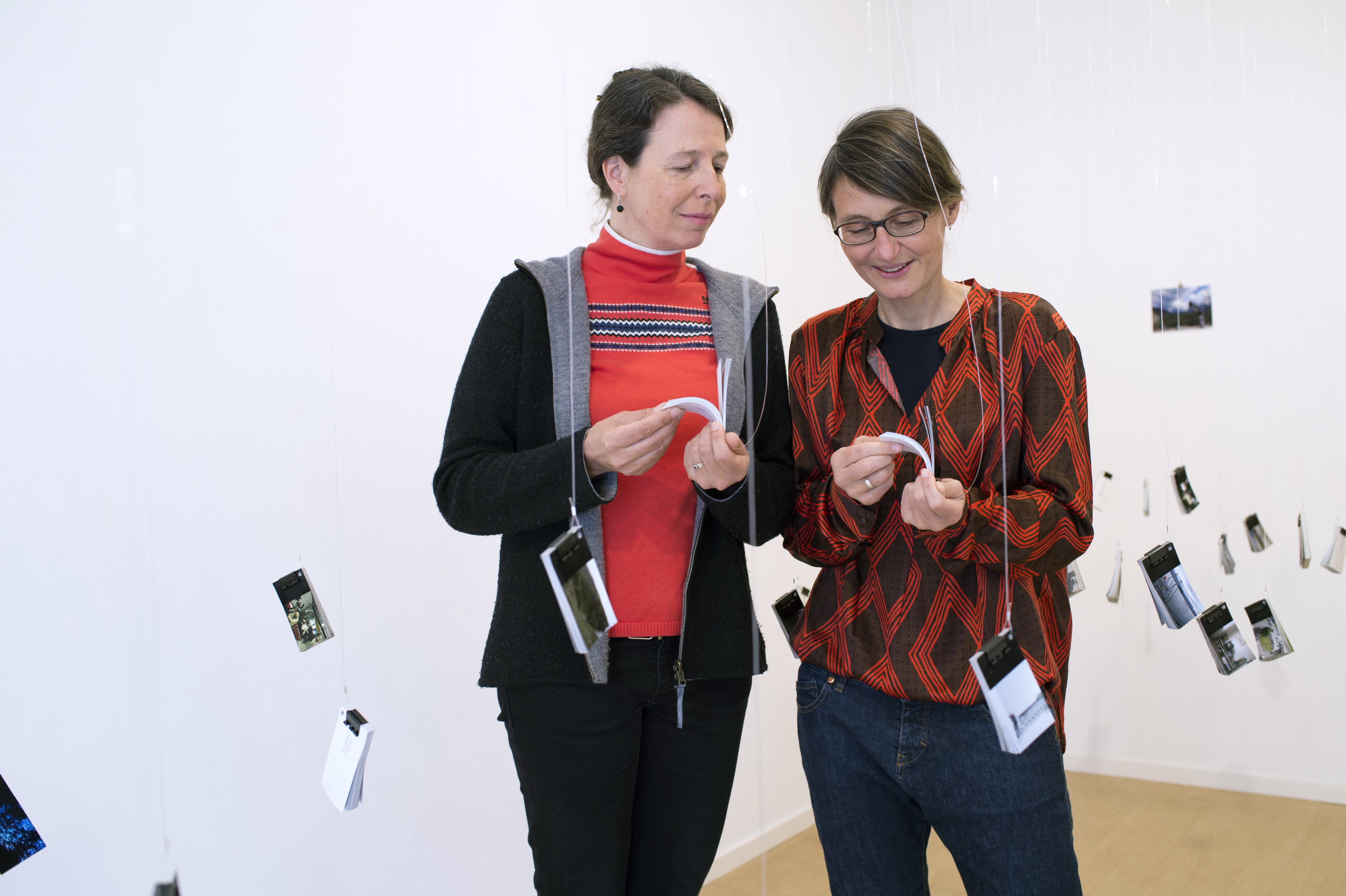 Whether Gilbert and George, Christo or Tacita Dean, numerous artists have experimented with the shape of flipbooks. Also the filmmakers, Sigrun Köhler and Wiltrud Baier, better known as »Böller und Brot«, have experimented since 2006 with this amazingly simple and ingenious medium (Grimmepreis 2012). All 63 episodes of their Zooms-Series may be flipped by the visitors in the exhibition by hand and studied in detail.
Vernissage: 11. März 2019 19 bis 21 Uhr. Finissage:  So., 30. Juni 2019 von 19 bis 21 Uhr.Öffnungszeiten während des Internationales Trickfilm-Festival 2019:  Mi. 1.5. / Do. 3.5. / Sa. 4.5. / So. 5.5. von 17 bis 19 Uhr.

© Böller und Brot für die Daumenkinos. © Anne Schubert / UNO ART SPACE für Porträts und Ausstellungsdokumentation.